Hi all
!
Continuing with
the idea of taking
time
to small details
that make the difference
in our products
or gifts,
today I will talk about
stamps.
Stamps
are perfect
to give a
handmade touch
to our gifts or creations. We can use them in tags, wrapping paper or even in fabrics.
We
find them
personalized
with the logo of
our shop,
with our
own faces
or
with illustrations.
There are millions of
illustrations
to choose: from
letters
to nature motives
such as plants
or animals.
For those with

less time they can

buy them

,

but it is more interesting

to

make them

ourselves.We can make them with everyday objects

such as rubbers, corks

or potatoes.
Well,

let's get

to work!

.
Here you have another fantastic tutorial where it is done a little box to storage our stamp-corks, perfect for a craft-gift!
You can combine the 2 latest techniques
here
With potatoes and cookie cutters
For those with
a steady hand,
t
ry
to
make the drawing
by hand!



"Sofisticated" ways to DIY
There are materials
specially created
to make
our
stamps.
T
he
major difference is that
the rubber
seems to be more
easily
cut-out.T
here are also
tools that
facilitate the
carving
work
(
Linoleum Cutters).
T
he use of
a
professional
ink padsallow us to
get a
perfectamount of ink in our stamp.
For those who have less time
There are acrylic stamps, the variety of illustrations is huge. Normally they are presented in a plastic sheet where there are so many differents of them. You have just to take out the one you want to use and stick it on a special block.
Left: Acrylic stamps in a plastic sheet // Right: stamping block with a stamp
So interesting system to write!
Another way
Curiosities
And finally

a funny

way to use

vegetables :)

celery stamps!
Now, lots of use examples to
to catch
a breath of
inspiration!
OTHER OBJECTS
LABELS
WRAPPING PAPER
Y ahora qué, ¿os ha convencido el mundo de los sellos? porque a mi ¡está empezando a conquistarme!.
Ya podéis soltar algunas indirectas para vuestros futuros regalos de cumple, reyes, aniversario... :) porque además pueden venir en unos estuches geniales, los de la tienda
Karaku
metienen enamorada.
Does the stamps world convinced you? I am totally in!
Here you have some lovely presentations of stamp boxes, so cutes!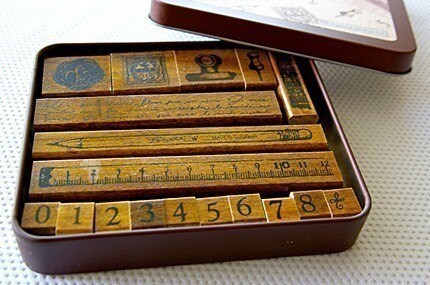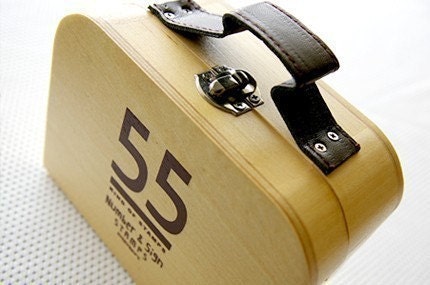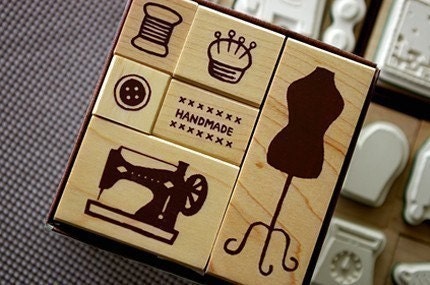 To finish , some useful links (there are so many shops if you surf in Internet, I will give you some of them that I have read they worth to trust in).